Top Quality Eco-Friendly Brands
Exclusive top quality eco-friendly brands from USA, Australia, UK and Europe
Marketplace for Pharmacies
A new marketplace for pharmacies with the most competitive prices for customers.
Cyprus Delivery
24h Cyprus delivery! We use electric eco-friendly motorbikes to reduce CO2 footprints.
Breathe Deep
As a yogi, you soon learn to appreciate conscious breathing. This is what this tea seeks to evoke. Sip for sip, it fills your entire body like a deep breath, thanks to refreshing eucalyptus and spicy thyme. We breathe – and feel free!
Description
How can it be that we ignore such basic things as breathing? The enjoyment of eucalyptus gives us the feeling of freedom and breathing space. Herbs and spices such as thyme and fennel promote this sense in a wonderful way. We breathe again. The subtle message of this tea is: "Breath is life."
Remember:
Although we make every effort to ensure our product information is up to date on our website, please always read labels, warnings, and directions provided with the product before using or consuming the product.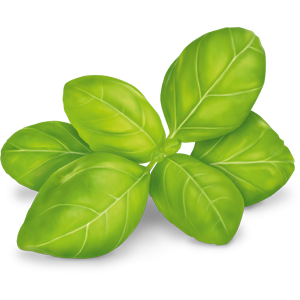 BASIL
This "royal plant", as the Ancient Greeks called basil, came to northern Europe in the 12th century. It has a wonderfully spicy aroma, which is ideally featured in both Mediterranean cuisine and freshly brewed tea.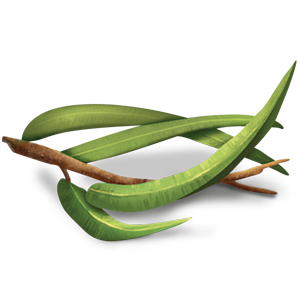 EUCALYPTUS
The name eucalyptus refers to the species of more than 600 different trees and bushes. We use the aromatic leaves of the eucalyptus globulus, a tree native to Australia that grows up to 60 metres in height. They taste refreshingly tart and slightly bitter.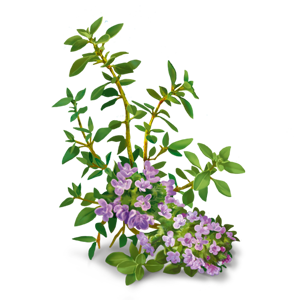 THYME
Thyme is a plant of the mint family that has been valued by human beings for thousands of years as a spice. It grows mainly around the Mediterranean and has a powerful-hearty, slightly tart aroma.
eucalyptus*, liquorice*, ginger*, basil*, cardamom*, cinnamon*, mullein*, alfalfa*, fennel*, thyme*, elecampane*, vanilla extract*, cloves*, black pepper*, vanilla beans*

Contains liquorice – people suffering from hypertension should avoid excessive consumption.
* Certified organic
Brewing Suggestions
Pour 250 ml of freshly boiled water over the teabag. Allow to infuse for 5 to 6 minutes - or longer for a stronger flavour.